Made to measure service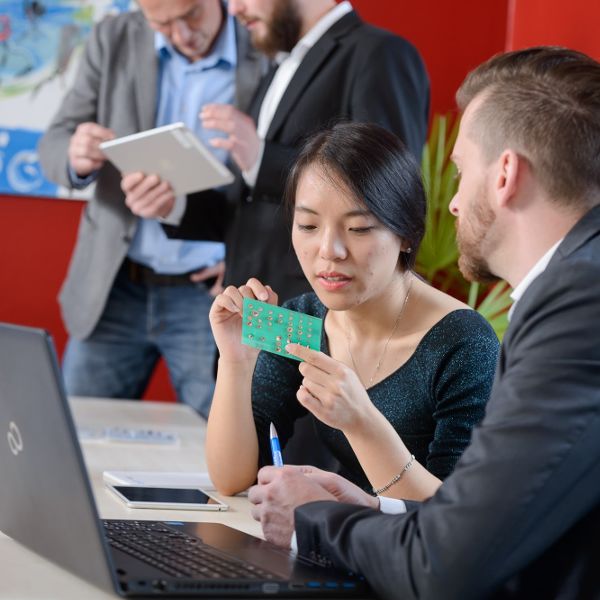 Consultation & development
We don't just deliver components, we are also ready to assist with our long-standing experience and comprehensive product knowledge. Our engineers and technicians will advise you on different applications for the components. If required, we can already assist you during the early development phase by recommending the right components that will best suit the needs of your application.
In our test laboratory, we check the parts against the individual requirements and optimise service life, performance, price and technical safety.
Purchasing
The reliability of supplies for our customers is our main concern. This is why our purchasing department is set up with this particularly in mind. We procure various high-runner items on a regular basis so that we can cover the commodity business of our customers and short-term fluctuations in demand at all times. Other customer-specific items are purchased and planned based on a forecasting system with corresponding safety stock levels. By importing a large number of parts directly from Asia, we can influence the transport route (sea freight, air freight or express) and consolidate shipments to optimise transport costs.
Preparation of components
We will supply all components tailor-made to meet your requirements. Whether bending, shortening or strapping – we prepare the components so that they can be seamlessly incorporated in your production processes. We are also happy to put together complete assemblies for you or develop special solutions.

Logistics
Just-in-time delivery, Kanban and consignment stocks are our daily business. Trust in our strong logistics, which can be completely tailored to your needs. Well thought-out materials management and warehousing enables us to respond quickly to customer requests and to supply large quantities even at short notice.